Transposed from Gaiiden's Scroll
Finally scored some shots of me in the show – one of the Jokers took a bunch of snapshots last week on his day off, and I took snapshots of the snapshots with my camera. Yea. Anyways here they are.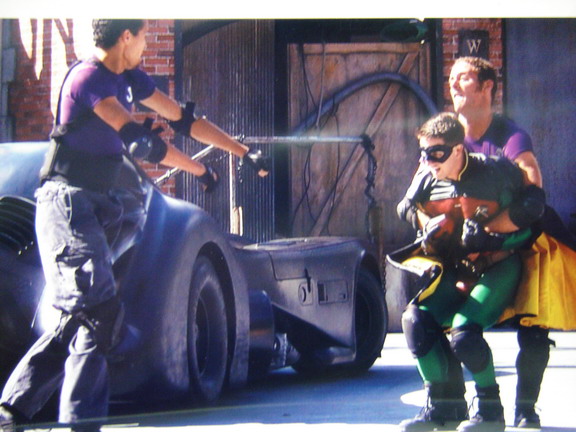 I'm about to punch Robin, but he lifts his feet up and kicks me in the chest instead.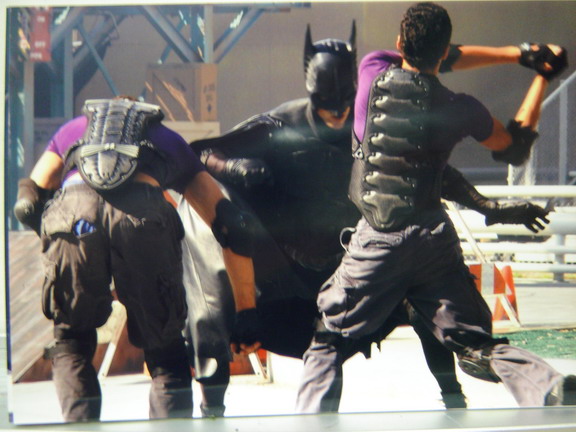 I'm coming in to knock out Batman – yea like that'll happen. He's already ducking. Like he always does. Dammit.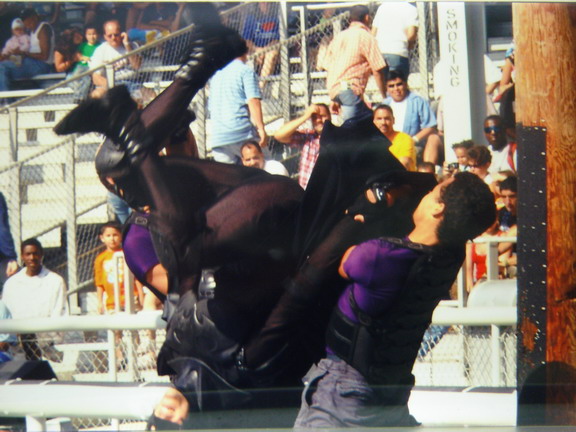 Batman halfway through the infamous pole flip. It's rough cause we have to hold him up sometimes. And we also have to make sure that stupid cape doesn't end up stuck over his bigass ears. Dumb bat.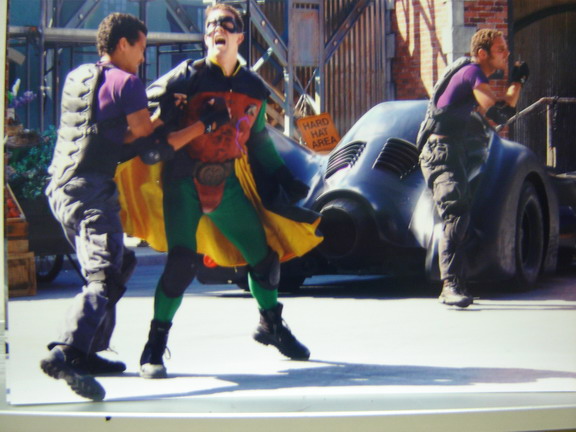 I take out Robin with a huge ruby… yes, ok – that's not the best expression on his face. Uhm… moving on…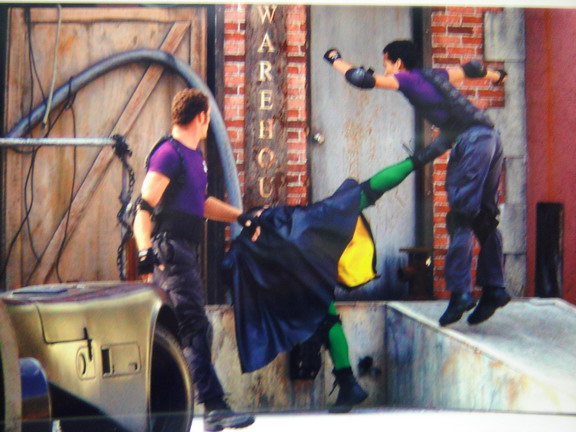 I like this shot. Wow. Awesome.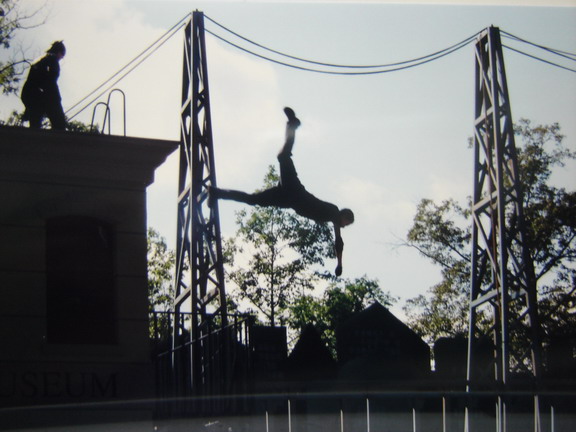 Catwoman kicks me in the face and knocks me off the roof of the museum. This is a few feet higher than my backfall last year.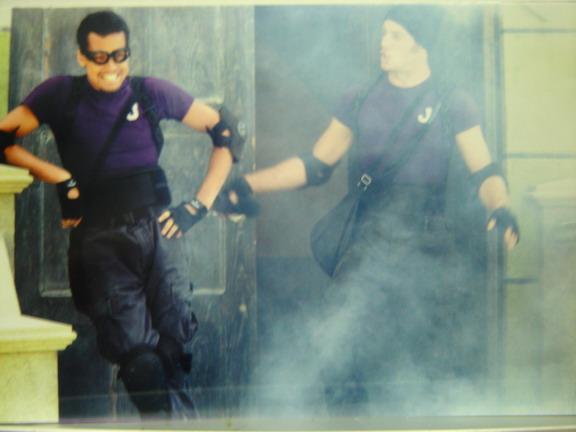 I'm happy that I blew up the museum. Blowing up things is fun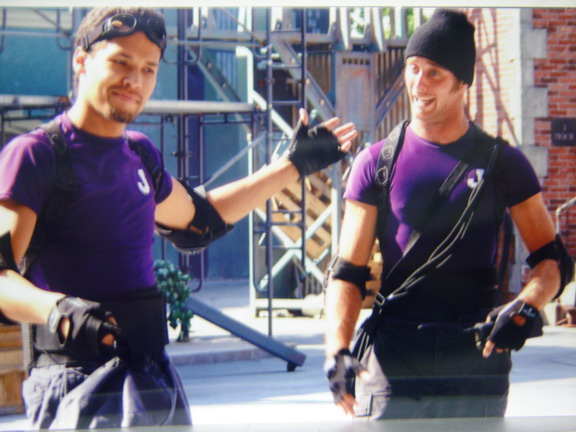 My buddy and I are whining about our jobs with the Joker. What can you do tho huh?
In other news, I downloaded the latest version of Torque2D. Time to get back in the biz…