Transposed from Gaiiden's Scroll
So I got bored for a few minutes today and decided to play around with Google's new satellite map. It didn't take me long before I decided to look for my house. Lo and behold: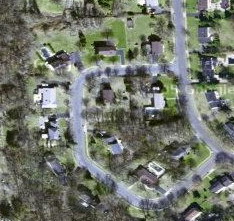 It's the one in the upper left corner. Since it's missing the shed in the backyard by the garden, I date the pic at around 2-3 years or more. It'd be more accurate if I could see the kind of cars parked in the driveway, but oh well.
Finding Surrounds Landscape Architecture is easy: simply use the road map to locate your street, zoom in all the way and then switch to satellite by clicking the link the page's upper-right corner.
I also went kinda crazy just now and spent about an hour hunting down various other spots of significance
My Education
Like I really care to remember. Ah well. Here's my grade school: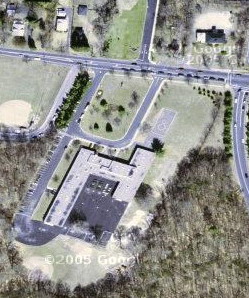 And after that came middle school. This was during the school's Renovations a few years ago. (my mom works here too nowadays):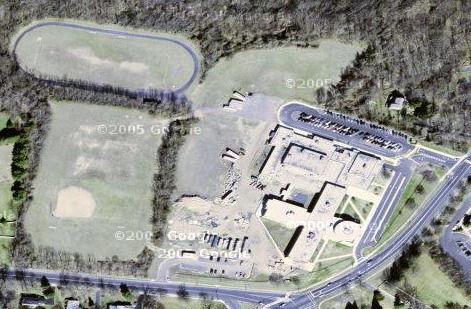 Then high school: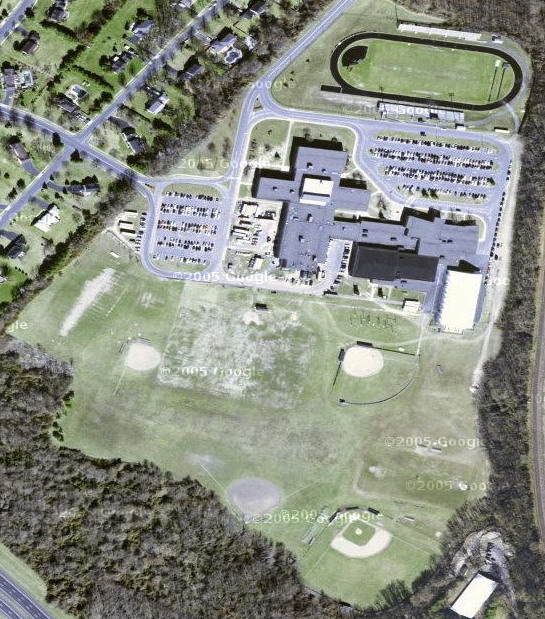 And finally the community college where I wasted two years of my life: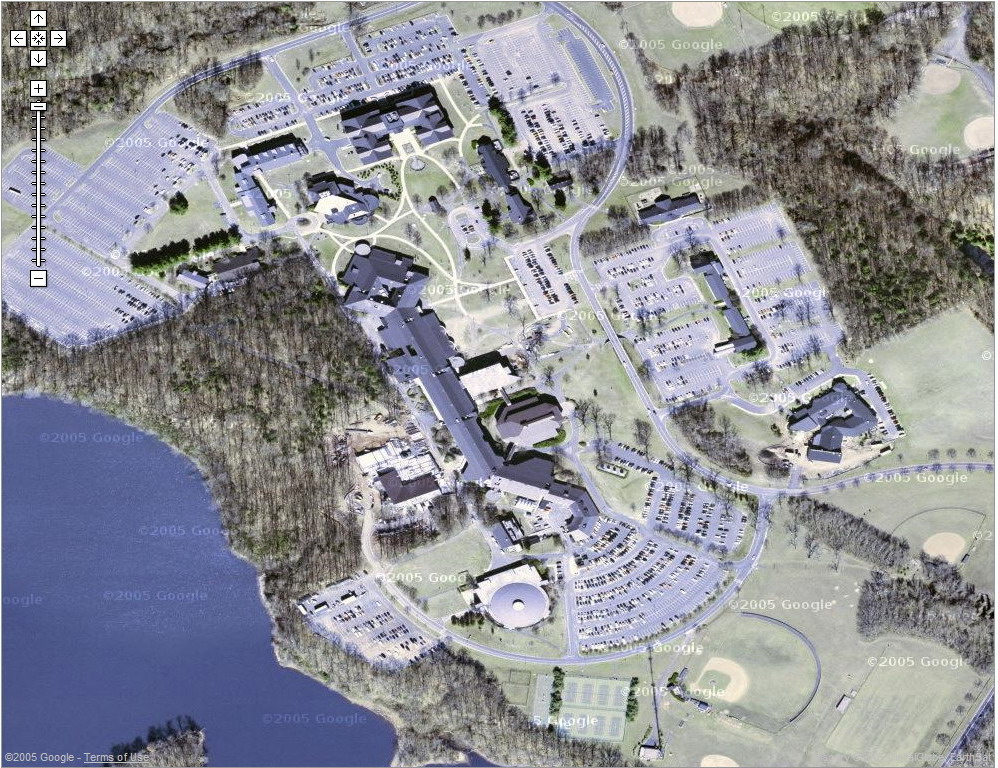 My Jobs
The big building in the center is the Acme where I slaved for two years. At 16, it was my very first job (besides mowing my grandmother's grass of course):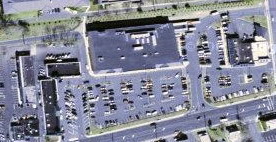 Here's the office building where I had my first programming job. I started work on my 18th birthday assembling desks for the startup, Napali Networks:

Napali shuttered after about 6 months, and I coasted on good earnings for a few months, then started coaching at this airplane hanger-esque structure:

Tho I still coach, I also work at Six Flags now over the summer. Here's the park, with the Batman stunt arena circled in red and the trailer where we hang out between shows circled in yellow: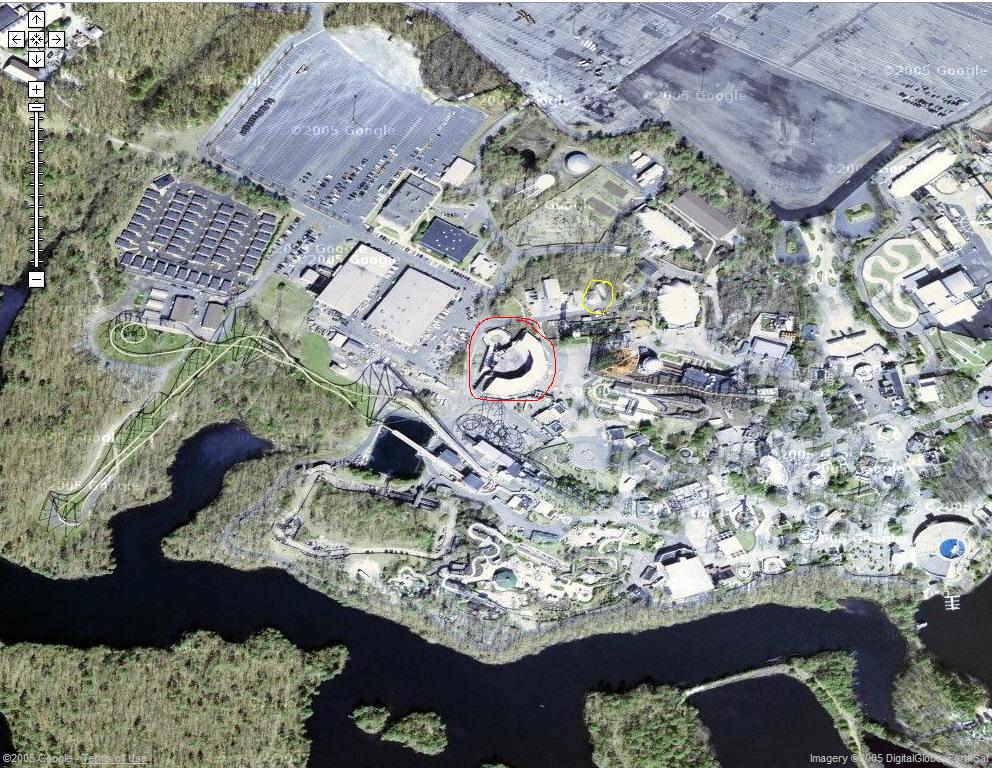 Other Stuff
The hospital where I was born: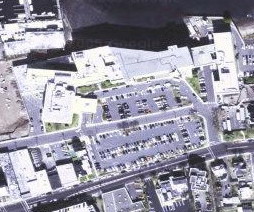 The AT&T complex where my dad currently works: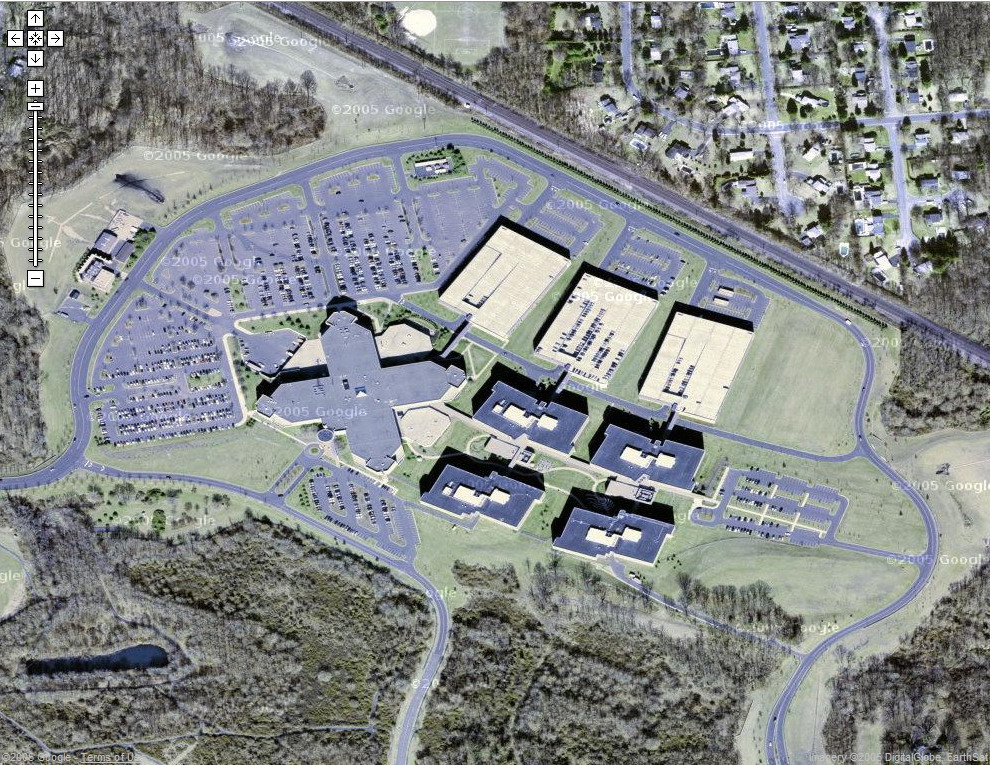 The public beach where you'll most often find me flying my kite: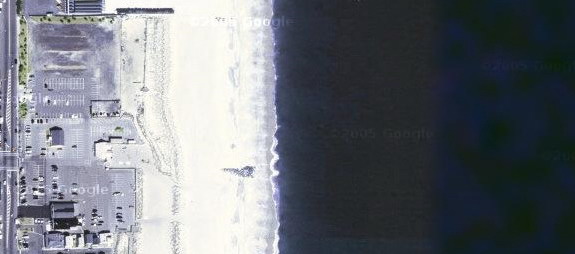 The marina where my aunt & uncle have their boat docked: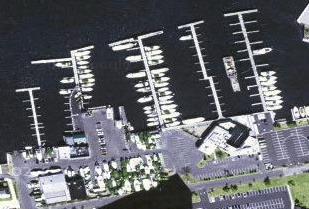 Our old condo (recently sold) on Hilton Head Is. in South Carolina – this was the closest I could zoom in, so I circled the location: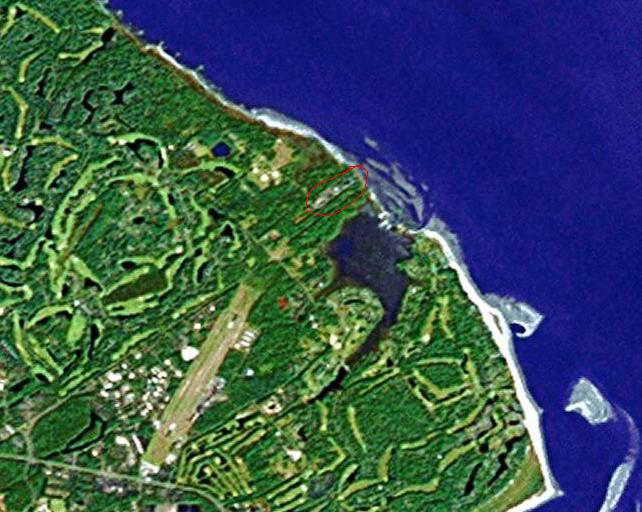 Circled is the future location of the gym where I hang out on Tues nights and where a lot of those crazy videos you've seen over the past few months have been shot: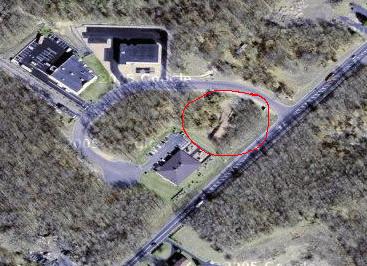 The Dennys restaurant (center building) where me and my buds go to hang out every Tues night until like 3am after playing around at the gym: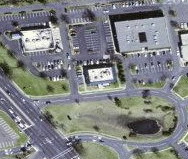 Okay…. I think I'm having way to much fun. Must… stop…