Transposed from Gaiiden's Scroll
Yea, I've been whining about my cracked laptop screen for a few days now, but none of you have actually seen it, so I took a picture with my sister's camera (I need my own).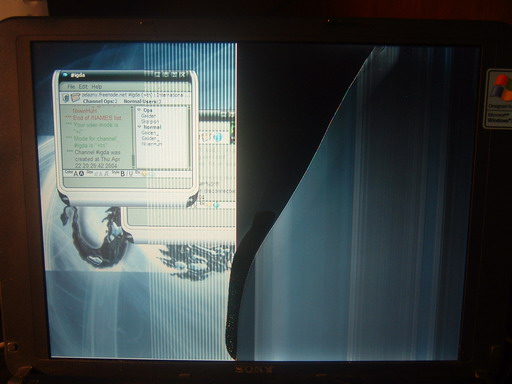 How's that for absolute suck? I got the shipping notice for my new Samsung today tho. I should have it by Thursday. YEY!