Today was another halfer – that is to say half was spent at the 101 building and the other half at the Dajia site along the river. We cabbed it over to Taipei 101 in the morning after breakfast and split into two groups – half of us ran the rest of the cable through the building while the other half (including me) went down to the bottom garage level (B5) and got started working on the cable that would wind up the observation level to the spire to finish off the dragon effect. The only problem was we got down there to find no cable, although there was an area roped off for us to work in. After some calls around we found the cable was up on floor 90, so we started to go up when it was decided we would stay down in B5 and just run the wire that would be attached to the cable. This wire would hook into the fireworks (gerbs, specifically) strung out along the cable at intervals. After some more wrangling with diagrams to get the process right, we finally started to lay out and number wires with the help of some of the Big Show guys and wrapped up just after lunchtime at noon.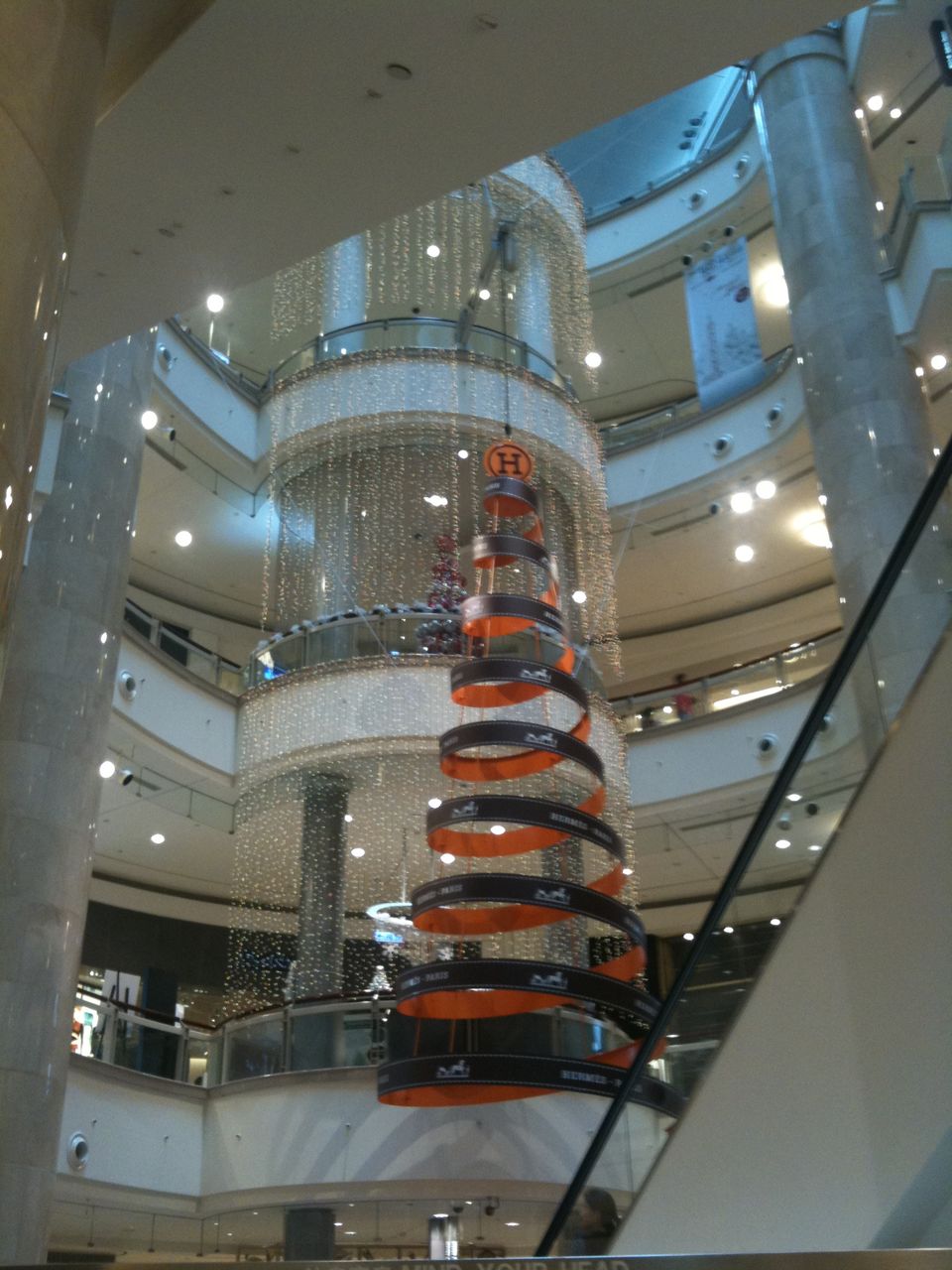 The atrium of the Taipei 101 mall under and beside the building itself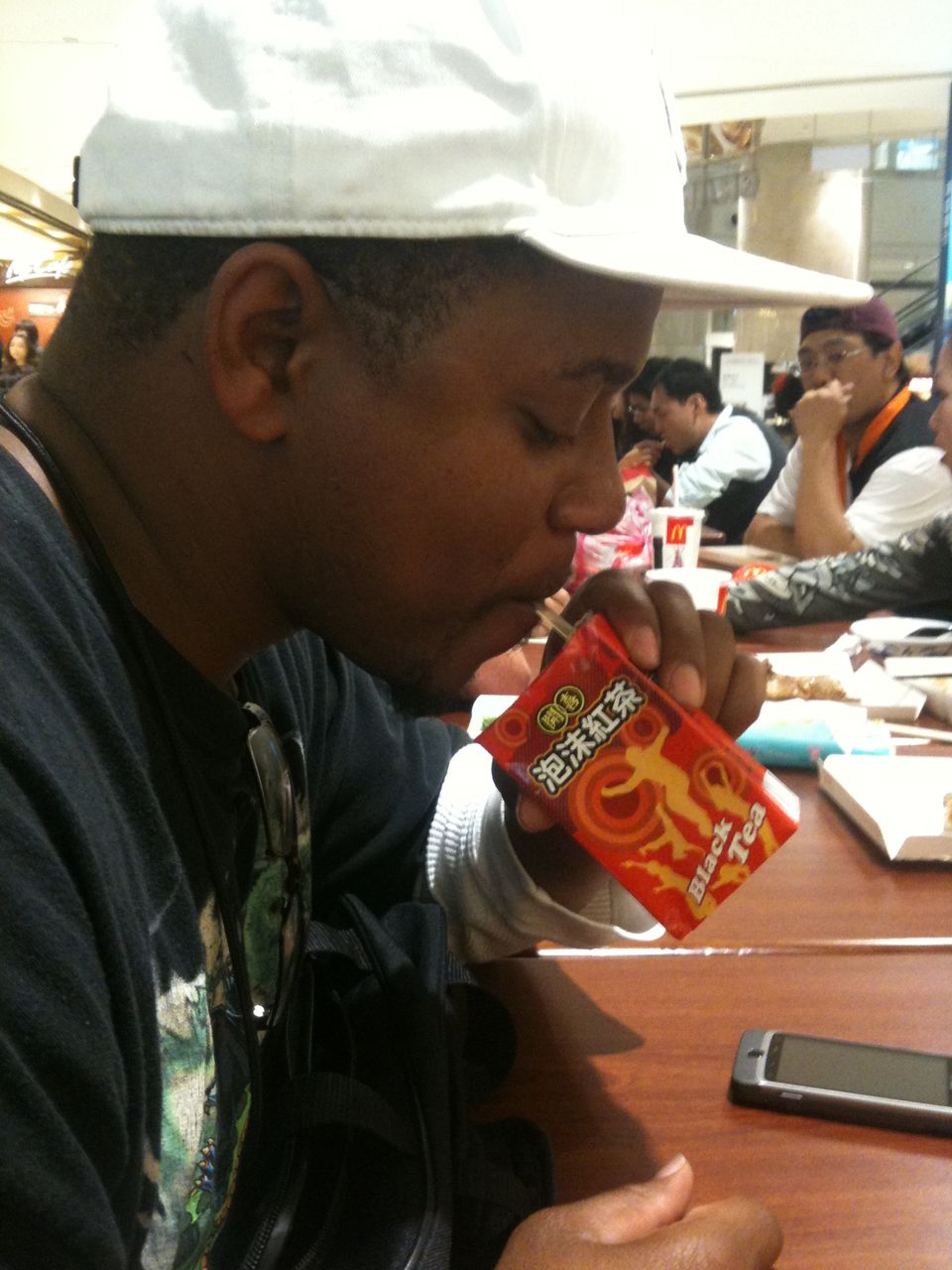 Kevin drinking some Black Tea. Yes there's a joke there
After lunch we all headed back to the Dajia site and spent the afternoon sorting cake boxes. These are collections of smaller firework effects wrapped together (rather than large single-shot shells in mortars) and they needed to be labeled and gathered into the groups that would later in the show prep process be taken out into the field and installed. This is just one of the many pyrotech aspects that can have people grumbling but are ultimately necessary for a successful show.
As usual we ended the day at 5pm, although how much longer that will last is now in question as there are only 10 days left until it's showtime. Thankfully the physical toll today was minimal compared to yesterday and I've had time to recover and haven't fallen asleep over my keyboard yet. It's almost 8pm and I passed out last night around 8:30. Hopefully I will still have time these next few nights to go out again and try some hot pot – which is like fondue where you throw meat into a central pot at the table to cook it. Yum!!