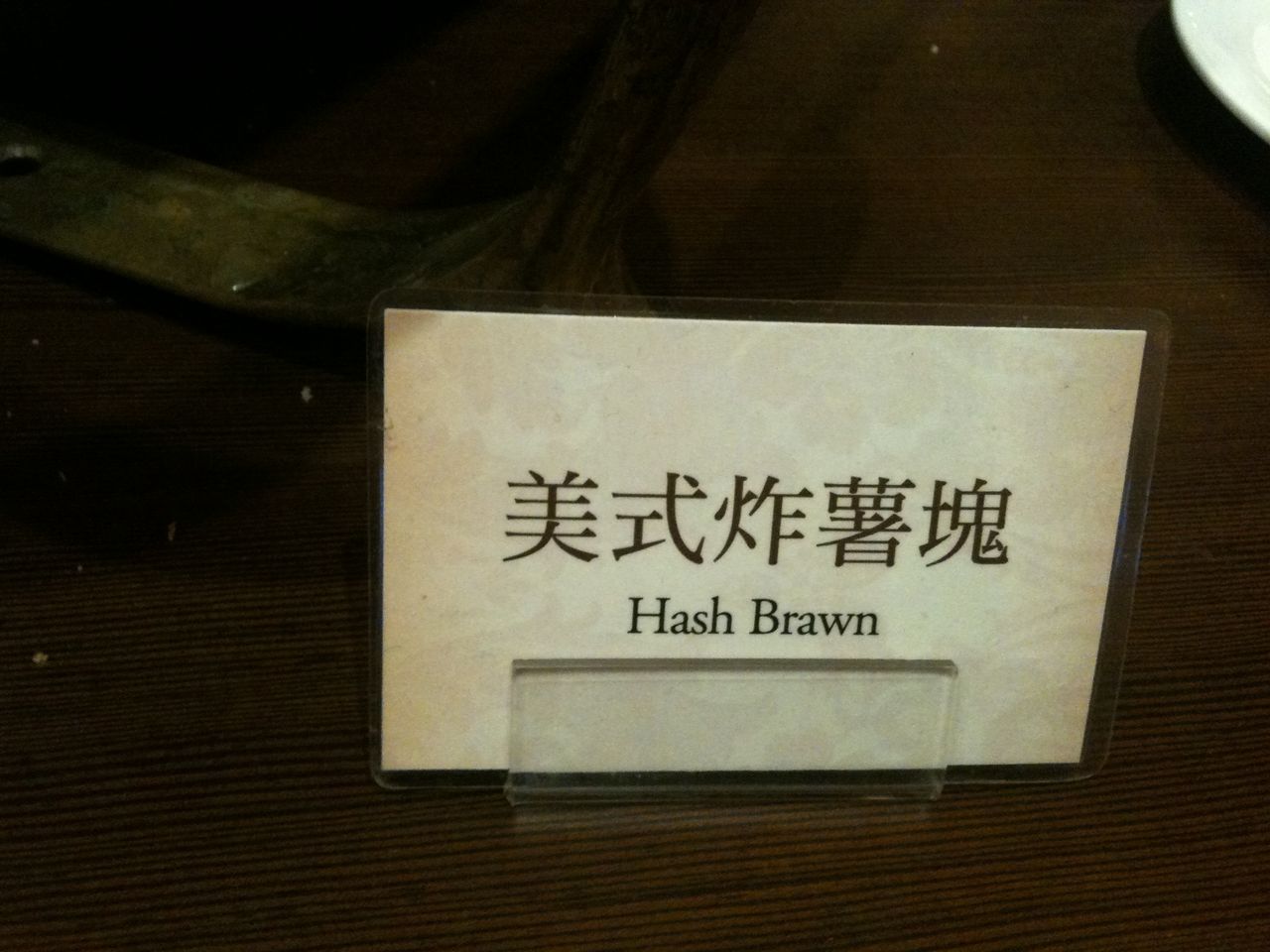 Today started off with breakfast at 6am (hee hee, hash brawns) and then we all piled onto a 40-person bus (which was a nice step up from a dinky 20-person bus) and headed back to the river site, where people began to disperse on various activities for the morning. I ended up at loose ends for about an hour and spent the time with some other techs chatting it up with the cute translator girls. One of them Orafin, took her name from a character in Lord of the Rings. Yes, she is awesome.
As I was finally getting ready to head out on an errand Chris came by and snagged Andrew, myself and Kevin and piled us into a cab with two translators (Orafin and Kris) and we headed off to the Taipei 101 building. Sweet! I didn't think I would get up there so soon the way the higher-ups were talking.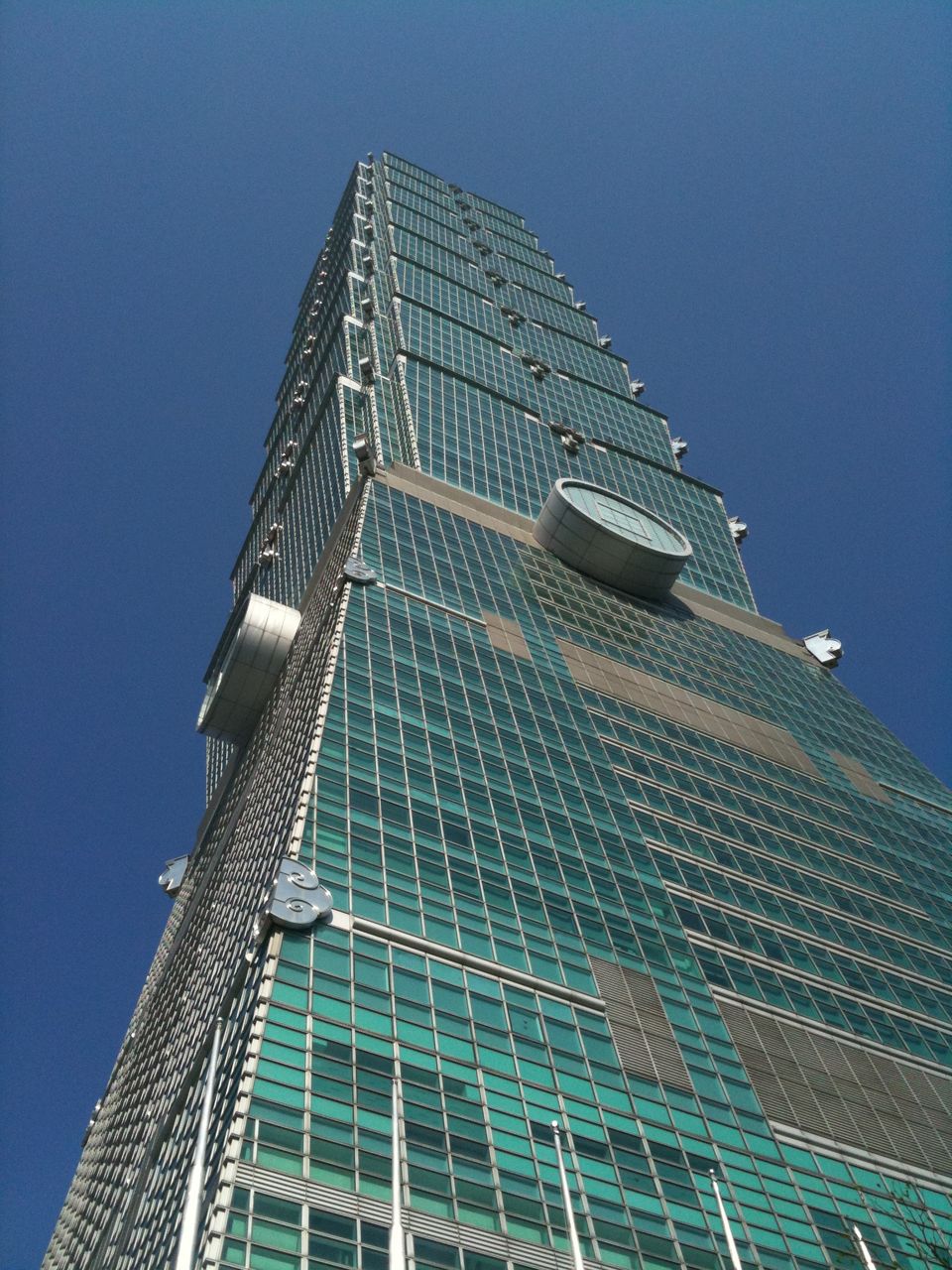 We took the freight elevators up to the 82nd floor, which is the second-to-last tier base before the very top, they ascend very fast – you can feel yourself being squashed towards the floor. I don't have a problem with pressure changes (except diving underwater) so popping my ears on the way up is easy. We exited out onto the terrace and met the Big Show Productions people at work up there, which is the Taiwanese company we are liaising with to produce these shows here (and hence the need for the translators). They've been setting up the rigging and scaffolding that we'll be using to mount our set pieces and product.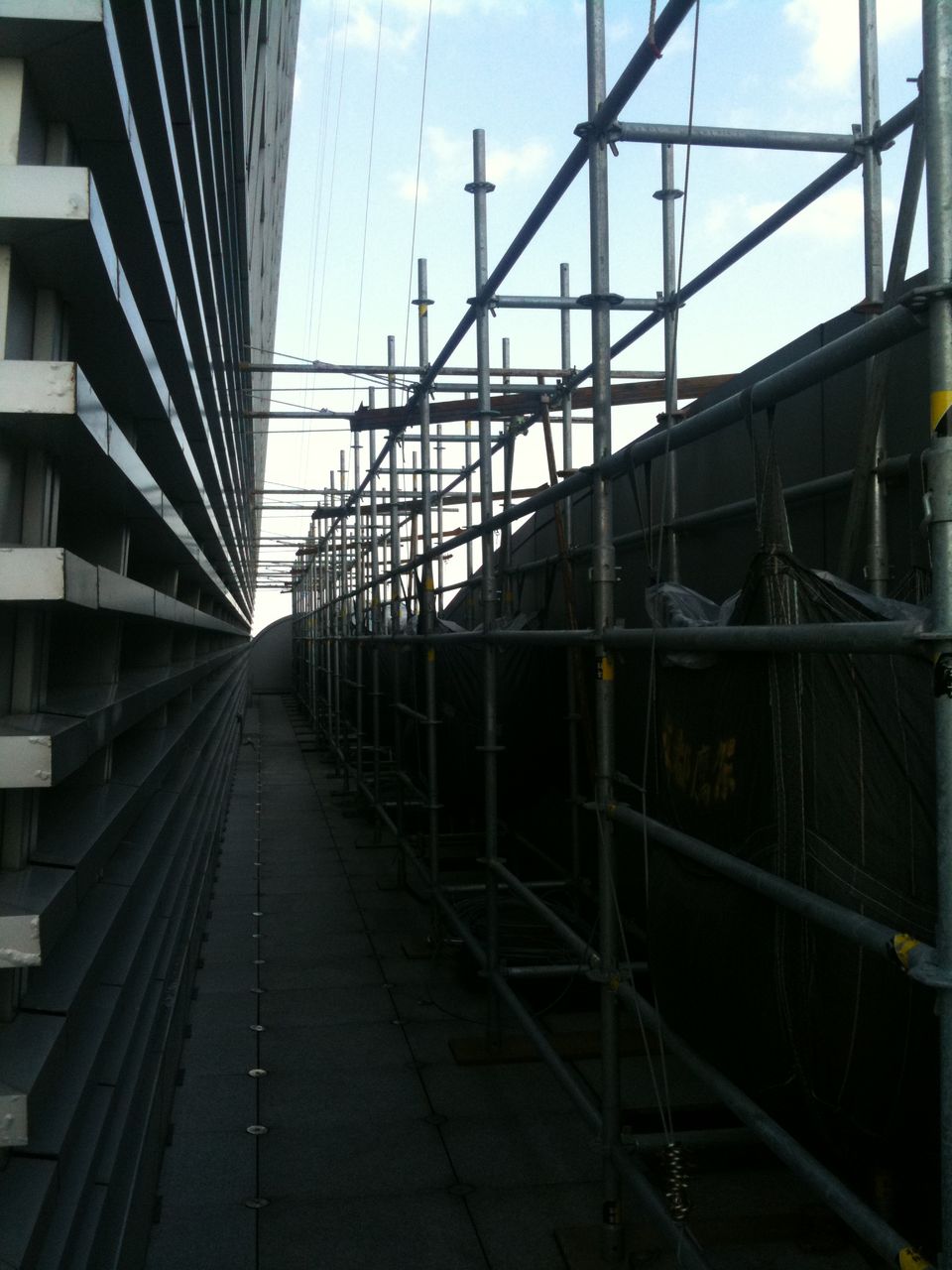 The terraces themselves aren't all that daunting to walk around on, because they are almost completely enclosed by a high wall – there are small gaps that are protected by railings along the sides and in the corners. Up on the walls it's still about a meter of width before you reach the edge, but we have no reason to go up there anyways. It can be nice and calm up there, but most times a howling wind can come blowing through at a steady 15mph out of the southeast. I've been very fortunate with weather conditions so far, but sooner or later it will be cold and wet and windy all together – luckily I brought the gear needed to keep me warm!
So again, this is the the bottom of the last segment of the tower's bamboo-like structure, which means there's also a top, after which is the observation deck and the spire. I'll be going up several more floors to the top of the last segment, but right now I'm not required to climb up the spire – although of course you know I will if given the opportunity. So if there's some time to do it, then I'll be able to. Fingers crossed!
We spent the morning up there testing out the mounting and rigging of the set pieces that we will be using to light up every face of the 101 building in a rainbow of colors (see the image on my ID Badge in the last post). This is the tricky part of show production – finding out if what was planned in the office really works in the field. So now that we have two test set pieces up, we're going to check on them each day to see how they hold up to the elements and carry out our plans accordingly.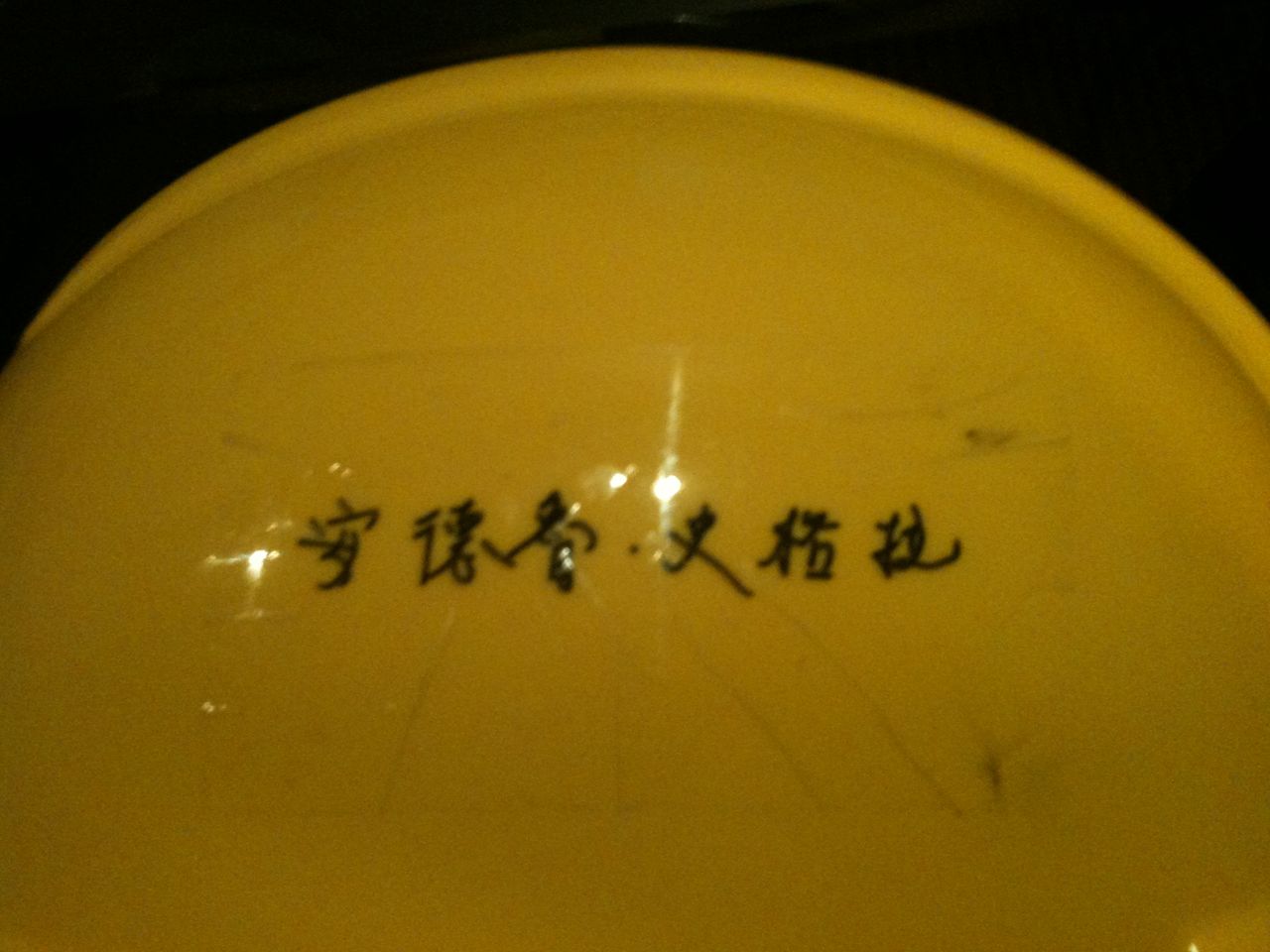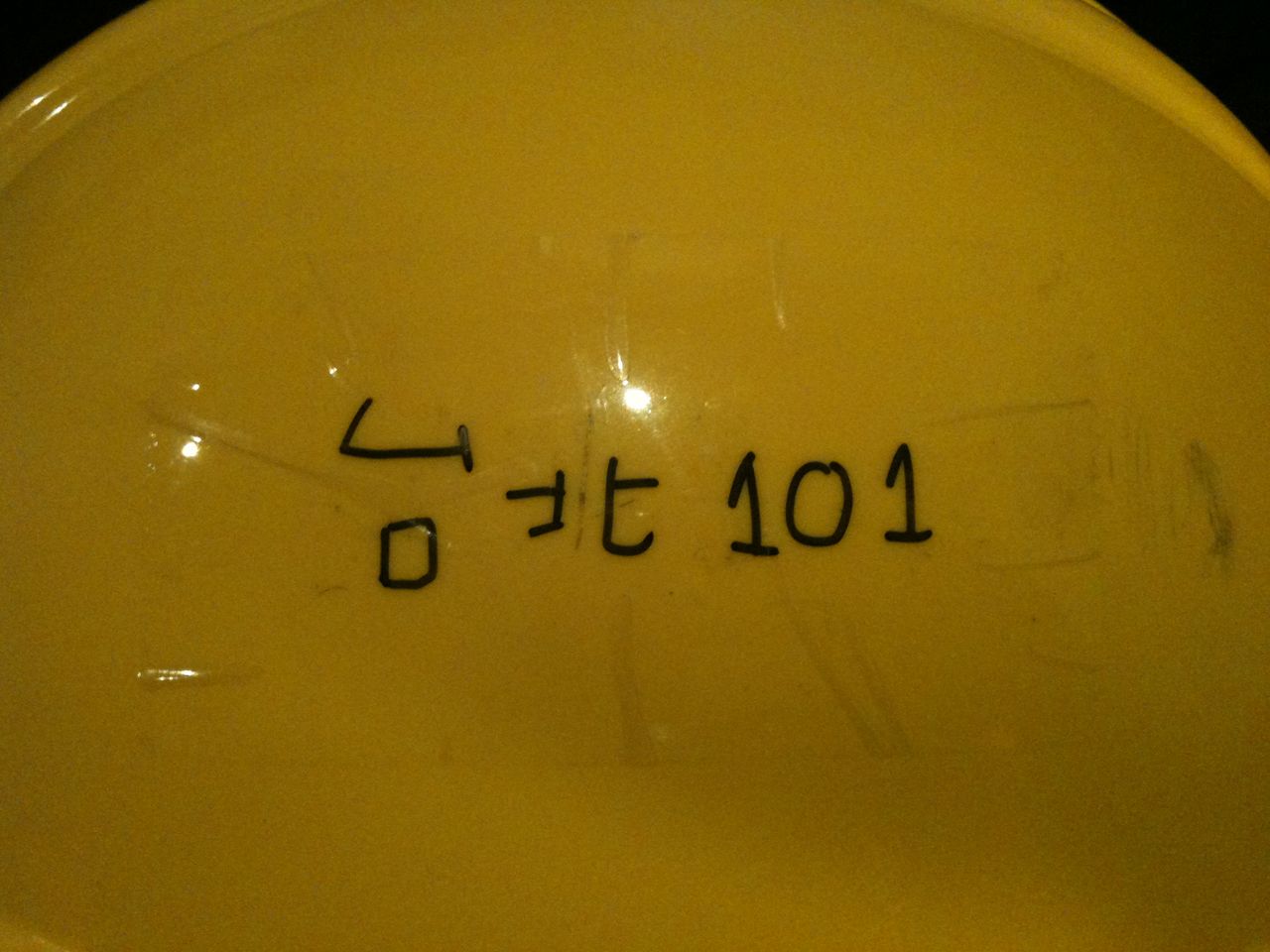 After lunch we all went back to the river site to help out where needed. I had a bit of downtime while waiting for an assignment so I had Orafin write my (full) name in Chinese on the side of my hard hat (top picture) and "Taipei 101" on the other side (bottom picture). I had another translator girl write my name in the morning, but it had started to rub off so this time I placed clear tape over the lettering so it wouldn't wear. My hard hat is starting to get some character 🙂
The afternoon was spent along the riverside with several fellow techs wiring in product that was loaded by the Taiwanese crew ahead of us. My fingers are pretty raw from splitting and twisting wires! 5pm rolled around and it was quitting time once more, so back to the hotel we all went in cabs with a translator to make sure we got back okay. Several family members like to spend their nights on the town but I'm still too tired after being out working all day. Soon though I will have to get out and check out the city around our hotel. One thing I've already found in common with the states – 7-Elevens are everywhere 🙂
We're still not broken up into our discrete show tasks, which means I have no idea if I'll be spending time at the river site or the 101 building tomorrow or a bit of both. Eventually I'll just be on 101, but for now assets (us techs) are still being shuffled around to where someone is needed.