Transposed from Gaiiden's Scroll
I've been quiet. It happens every now and then, I sort of just buried my head in the sand and worked. I suppose I could have posted something every other day, but it would have just been stuff I had done, fairly boring everyday stuff too. Nothing exciting.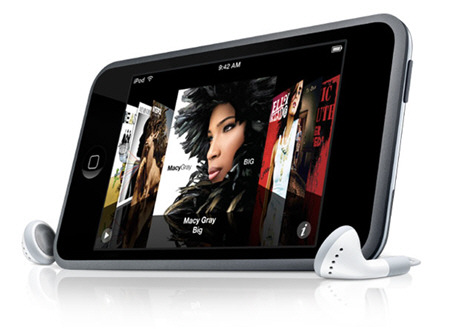 Sooooo I've just waited till I had something cool to post about, like my new iPod Touch. I really don't need to justify why I bought it besides the fact that it's cool, but pretty much all of you reading this should know (at least third- or second-hand just from skimming stuff online) that you can open them up to 3rd party apps and greatly extend their usage. I just finished jail-breaking mine to the newest v1.1.3. It's so awesome. I hear Mac's wising up and releasing a licensed developers kit with v1.1.4 so that's a step in the right direction – although I have yet to hear exactly what the whole deal is with the kit and the new update.
That's pretty much all for exciting stuff, if you don't count the GDC preparation. That's just crazy as usual. I'm pretty much the main organizer of the coverage team this year – I guess I was last year too but I feel more in charge this year. I hate being in charge. Tell me what to do, I like that better 😛 Anyways the prep is going all well and good. I'm excited to try our live blogging/post-coverage strategy this year and see how that turns out. We'll probably have some significant tweaking to do for next year, but it should still be good.
Uhmmmm…. yea… hey thanks for all those comments on my last entry by the way. I must admit I was in quite the insightful mood I suppose. I'll try to do again some time, it was refreshing, hahaha.
Okay I need to go play with my iPod again, later.