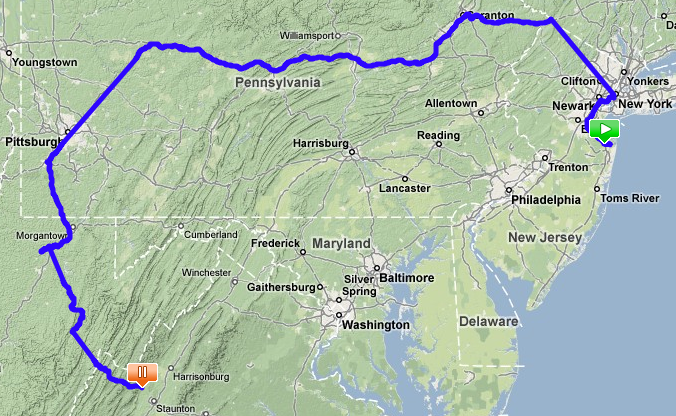 Check the first two legs of Bullrun 09 that we tagged along for. Three things to note:
The GPS didn't track consistently, which sucked. It cut out to and partway from Monticello, and again on our way to Pittsburgh (and coming out of Pittsburgh)
Where the track picks up south of Monticello is actually right where we caught up to Team Solstice and Team Autonet (Audi R8 Raptor)
Check the road we took from Pittsburgh to Staunton on day two. Sick!!
As usual you can click the image to view the full track in your browser or you can get the Google Earth track data to view offline.
I've also got a full Facebook album of photos from the adventure!
I wanted to have the day 1 video diary edited and uploaded tonight but that's most likely not going to happen. Tomorrow!